Industrial Screen Process Services, Inc.

Providing camera services that can't be found anywhere else.
We've got one of the largest cameras in the world!
Our custom-built camera's large size enables us to produce huge film positives, making a variety of large-scale projects possible. No piecing is necessary...we can create film positives as large as 60" x 154".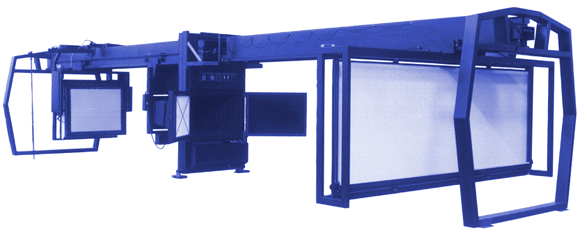 This is a distinct advantage on all large jobs, but especially effective on projects with screened areas or half-tones. Positives of this size allow such flexibility that our customers tell us they can now create displays, signage and point-of-purchase material that was previously impossible.
Enlargements up to 15 times original size, or from negatives as large as 30" x 40"
Film reduced or enlarged from an original as large as 54" x 98"
Our camera andprocessor are both computerized for consistent, accurate results, which is extremely important when creating a series of prints